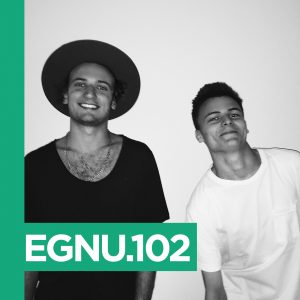 The Riz Brothers are back! The young producers from Vienna took a short break from mixing and producing, but now they are back stronger than ever.
They published their new track called "Starlight", which is on its way towards the dancefloors.
Now is time for a new session on the EGNU series where their favourite bangers are included. Take a listen and enjoy!
1. A Lister – Quentin (Tommy Vercetti's Tribal Mix)
2. Do Santos – Different Types (Original Mix)
3. Patrick Topping – Howk (Original Mix)
4. Cuartero – It Stops (Original Mix)
5. Harvey McKay – Terma (Original Mix)
6. Julian Jeweil – Orbit ( Original Mix)
7. Paride Saraceni – Carry You Away (Original Mix)
8. Many Reasons – Another Way (Original Mix)
9. Dubfire & Oliver Huntemann – Fuego (Julian Jeweil Remix)
10. S.Y.N.O – Licht & Farben (Original Mix)
11. Alan Fitzpatrick – We Do What We Want (Original Mix)