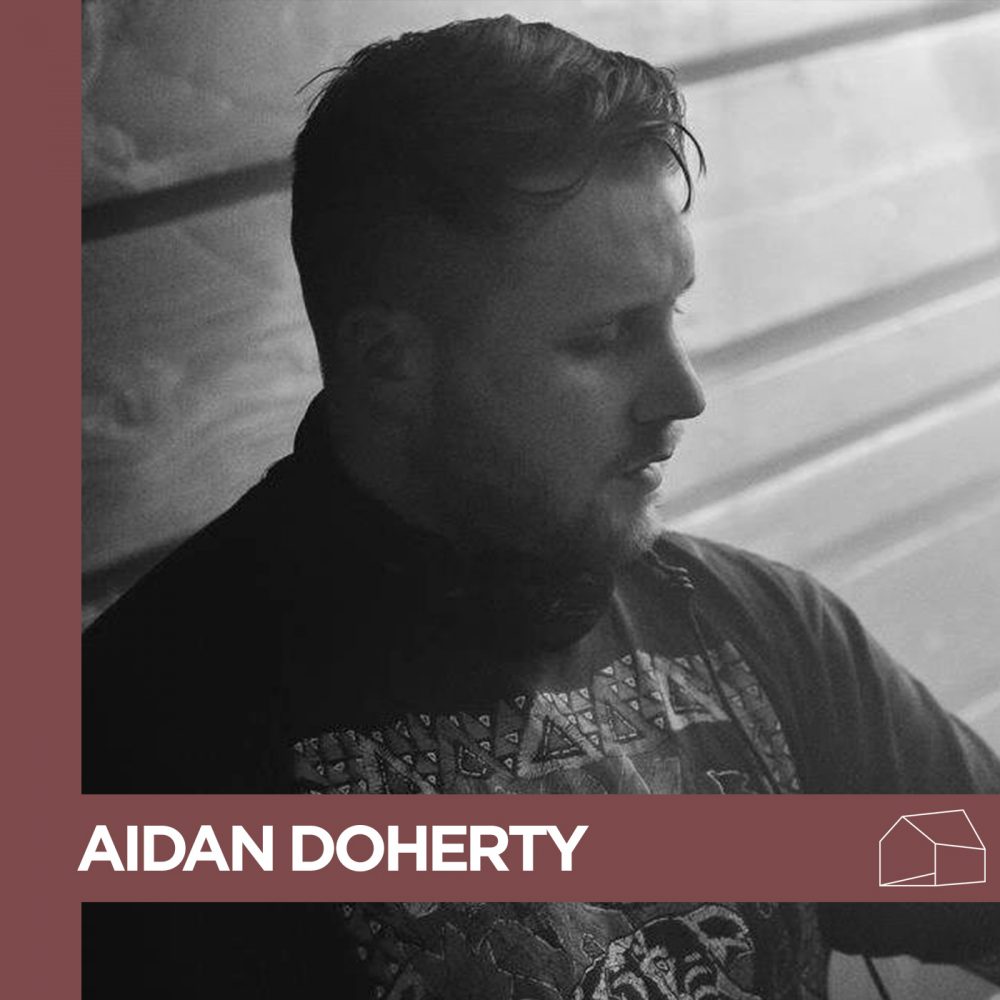 Founder and resident DJ of London's beloved subterranean community, Warm Up, Aidan Doherty has established himself as a vanguard of a special pocket of sound and space in London's underground scene, since the movements conception in 2013.
It is his uncompromising, passionate belief in music's capacity to affect emotional change, together with total emersion in Warm Up's own particular narrative, eclectic groove that has earned him an avid, loyal following and recognition as one of London's most respected, sought after names.
From a potent list of warm up sets for the likes of Max Cooper, Stephan Bodzin, Christian Löffler, Joris Voorn and Kollectiv Turmstrasse, to his signature extended closing sets at 'Warm Up In The Woods' outdoor summer events, expect above all, transition. A journey.
It is there that you will begin to get quietly subsumed by a dynamic range of deep, melodic techno and electronica coupled with the unique painterly style that flows and bristles through his sets.
Aidan Doherty is the name on London's lips right now and Electronic Groove are delighted to bring you this intriguing podcast, the latest instalment in our new Collective Series.
Community is after all, about identifying the people around you with whom you can create a common, passionate cause. It's about ignoring the conventional wisdom of bland, sometime politics and playing the game by a different set of rules. These are rules the guys at Warm Up and Electronic Groove know exactly how to break.
Be yourself – because everyone else is already taken.
We hope you enjoy the series!
1. Intro – Baztan (A Tony Phillips Poem)
2. Stories Over (Aparde Remix)
3. Jan Blomqvist
4. Modd – Soulful a Flight
5. Second Valley – Joe Miller
6. Smile Riven – Giddyhead
7. Ryan Davis – Aeons (Olaf Stuut remix)
8. Pablo Fierro – La Palma
9. Arian 911 – 7 Melodies
10. Fabel, Piek – Despertar
11. Marc Romboy – Monde Futuriste
12. Roy Rosenfeld – Ahava
13. Khen – Imaginal Cells (Guy J Remix)
14. Aero Manyelo – To the Moon
15. Stavros – Jahallom
16. London Grammar 'Big Picture' (Gui Boratto Remix)
17. The Orb – The Cow (Dave Dk Accellerator Mix) 4am Exhale
18. Spark Sparkle – Slythtovery