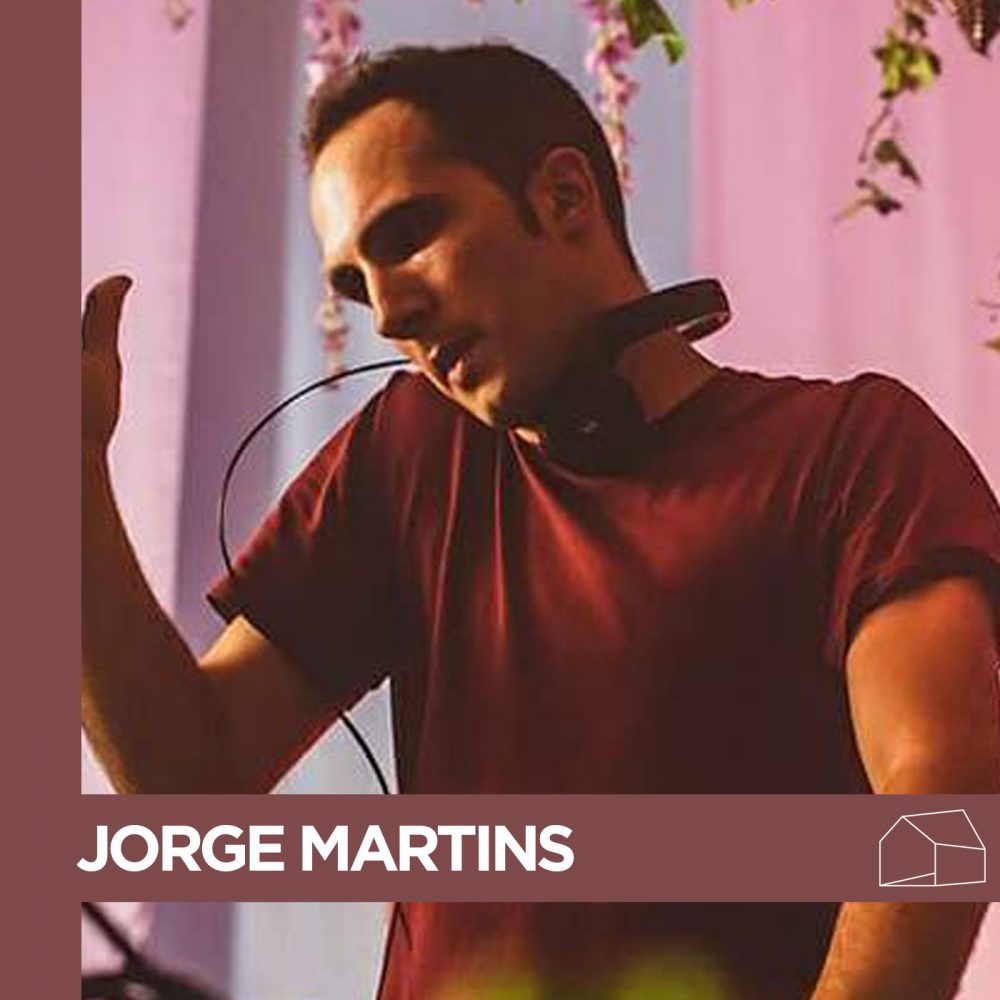 Hailing from Portugal Jorge was born in Lisbon and grown between the Azores islands and Almada in the Atlantic coast before starting his career as an electronic music producer in 2010. Soon after Jorge has moved to London with the aim of thriving within one of the most influent cities to electronic music in Europe.
Influences that can be heard in Jorge's music: Hans Zimmer, Max Cooper, Ryan Davis, Extrawelt, Vibrasphere, Rampa, Lee Burridge, Rui Da Silva, Sebastien Leger Radio-Head, Massive Attack, David Fonseca, Blasted Mechanism, Phanta du Prince, David August.
Always focussed on delivering the most moving forward music available he became resident DJ of the Warm Up London in 2014, a night created by the Dj and Promoter Aidan Doherty and defined as"..a techno and electronica night that has grown into a hugely respected project showcasing the very best in forward thinking artists. The reputation has not only been founded on superb artist bookings but on the consistent high standard of Warm Up's resident DJs playing ground-breaking sets." Since then Jorge has built a respectable CV including cities like London, Paris, Lisbon, Ovifat, Montreal and warm up sets to main acts like Olaf Stutt, Gidge, Ryan Davis, Parra For Cuva, Anjuna Schiks, Some Chemistry, Van Did & Hubert Kirchner as well as making appearances at Gottwood Festival, Farr Festival, NoName Festival, Boom Festival and Noisily Festival.
Jorge plays beautiful music in the most beautiful possible way evoking positive energies with driving grooves supported by deep and warm melodies and has had the luck to perform in venues such as Crucifix Lane, Electric Brixton, The Egg, Corsica Studios, .Bloc, The Steel Yard, Village Underground, Jorge has proven consistency in the London scene showcasing a wide range of Electronica and Techno styles that were't current in this city before.
Artists that Jorge has shared the booth with: Sebastian Mullert, Microtrauma, Oliver Huntemann, Lee Burridge, Bedoiun, Guy J, Frankey & Sandrino, Marc Romboy, Andreas Hanergerb, Kris Davis, Domenik Eulberg, D-nox & Beckerks, Max Cooper, Stephan Bodzin, Gabriel Ananda, Applescal, Fairmount.
1. Kora & Nick Falardeau – Wahiba (Powel Remix)
2. Modd – Magic Footsteps (Original Mix)
3. Jonas Saalbach – Deep Like (Original Mix)
4. RVNZ – Sketch Two by Gorje Hewek & Izhevski
5. C.Vogt – Purple Hills (Original Mix)
6. Rolbac – Thunderbolt (Original Mix)
7. Eskimo* – Bushmills (Original Mix)
8. Zigan Aldi – Halay (Original Mix)
9. Ucha – Nairobi (Original Mix)
10. Alejandro Castelli – Natur ft. Nu (Just Emma Remix)
11. Modd – Inki (Original Mix)
12. Viken Arman – Life (Original Mix)