Glasgow has always been a fertile breeding ground for house music. With countless internationally-renowned DJs hailing from the city, there is no shortage of world-class talent in the UK's northern clubbing powerhouse. The latest duo to set dance floors alight in Glasgow and far beyond are Illyus & Barrientos.
The pair have diverse origins – Barrientos has Chilean parents and was born in America, while Illyus grew up in Frankfurt after being born in Govan. They met on Glasgow's dance floors in 2014, building a friendship over their mutual love of the kind of unashamedly big, floor-filling modern house tunes that have since propelled them to dizzying levels of acclaim.
Today we link up with Illyus & Barrientos ahead of their performance at Austin's Seismic Dance Event to learn more about how the duo was formed, the release of their brand new single 'If You Really Love Somebody', their future endeavors, and more.
EG: Hi there Illyus & Barrientos, thanks for taking the time to speak with us today at Electronic Groove. To begin, how would you describe your sound to someone who hasn't heard your music before?
I&B: Thanks for the invite. We would describe it as house, but more importantly club music. We always want people to have a great time when listening to our music or when seeing us play. It's all about a good vibe!
EG: Who would you say are some of your biggest influences?
I&B: We are more into genres, rather than dropping names. Classical music and hip hop have been huge influences, but when it comes to current artists, we have to mention A-Trak since we are doing a record with the legend. We might as well plug and be proud of that haha.
EG: How did you guys first meet? Can you recall a definitive moment where you knew a career in music was something that you wanted to pursue together?
I&B: We went for some Thai food and had a beer. It took a few dates to impress each other to be fair but the rest is history. We were actually doing things individually but maybe it took two guys from different worlds to do something together and try to get somewhere.
EG: You've put together remixes for some pretty massive names including Calvin Harris, Purple Disco Machine, Armand Van Helden, Sonny Fodera, Kylie, A-Trak, or Gorgon City. How do you approach remixing someone else's track?
I&B: We always approach it with a fresh outlook. It's important to us to treat it like a new record and give it our all. Usually, we just work with the vocal, unless there is a really stand-out lead that we can manipulate. For example, the Purple Disco Machine – 'Dished' remix … We wanted to stay true to that sample. There just wasn't any getting away from it, so we made a massive groove to accompany it.
"When that happens and you start moving your shoulders in the studio, you just know you're onto something"
EG: You have a release coming up on Ultra, 'If You Really Love Somebody'. Tell us a little bit about what went into this one and how it came together.
I&B: We worked with one of our mates on the groove, which came together very quickly. When that happens and you start moving your shoulders in the studio, you just know you're onto something. Initially, we actually used a different vocal, but then this beauty landed in our laps, so we just had to go with it.
EG: Being a production duo, what's the workflow usually like between the two of you when you're in the studio? When you're performing?
I&B: We mostly now send each other ideas. If someone really feels an idea we let each go wild with it until the final bits have to be tidied up. Then we come together and add all the 'bells and whistles' (as we call it). The flow works for us as we never pressure each other. It's about supporting each other.
When it comes to being on the decks, we play one record each and try and outdo each other, haha! It's a constant b2b where one never knows what the other is playing. It always keeps it fresh. We do communicate a lot when it comes to reading crowds and the direction we are taking the vibe in. The emphasis is fun though. The crowd feeds off that.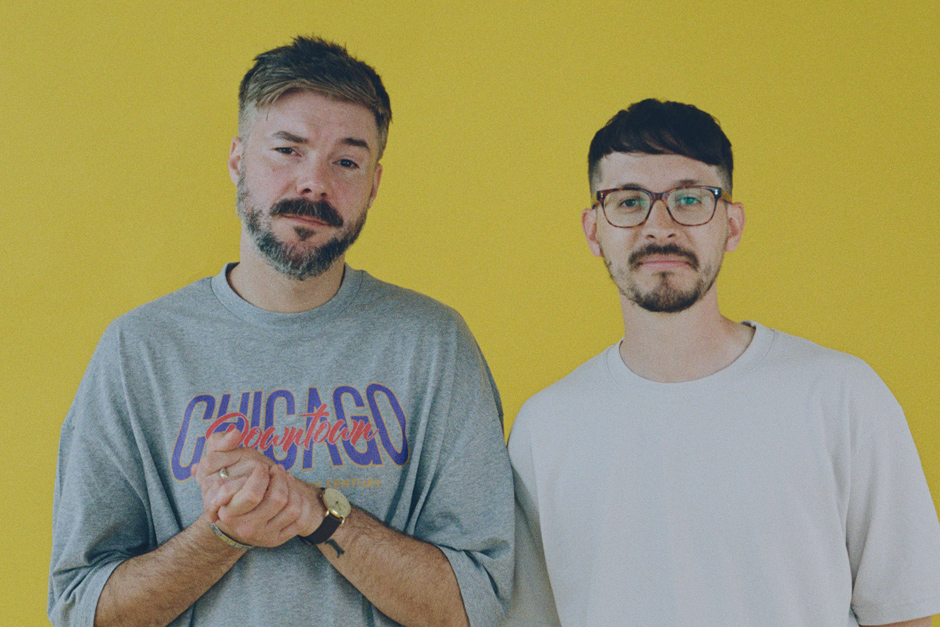 EG: Among your upcoming shows, we're excited to see you at Seismic Dance Event this November. What excites you about playing this one?
I&B: The full lineup just looks crazy and it will be our Austin debut. We have heard nothing but good things about the people too. Hopefully, everyone will enjoy our set and be ready to have a good time.
EG: Seismic is also taking place on a new seven-acre venue, The Concourse Project. Do you prepare your sets differently for these massive open-air environments versus smaller more intimate spaces like nightclubs?
I&B: Yeah definitely. We recently played at a small venue in Tulum. It was so intimate and we were really able to take the crowd on a musical journey but with huge venues, we sometimes just want to create that crazy, 'let's do this' feeling. I hope you guys know what we mean. It's one of those anything goes as long as the sound is massive.
"If someone really feels an idea we let each go wild with it until the final bits have to be tidied up"
EG: Is there anyone else on the lineup you're definitely going to be checking out in your downtime?
I&B: We really want to see Cloonee and Rebūke. Couple of great guys and can't wait to catch a beer with them.
EG: Do you have any new releases or upcoming projects on the way that you can share with us? What does the rest of your year look like and into 2022?
I&B: We have officially got another Toolroom record on the way. It's been signed off and we're so buzzing about it. There's also a massive A-Trak collab on the way and that's enough info for now for you guys (laughter). Sorry!
EG: Any last words you'd like to share with your fans?
I&B: We really hope everyone is back to enjoying life to the fullest after what has been such a tough time. Let's make the most of being back and having a good time. 2022 is hopefully going to be a positive, amazing year for everyone to enjoy and achieve great things.
Follow Illyus & Barrientos: Facebook | Instagram | Soundcloud | Spotify