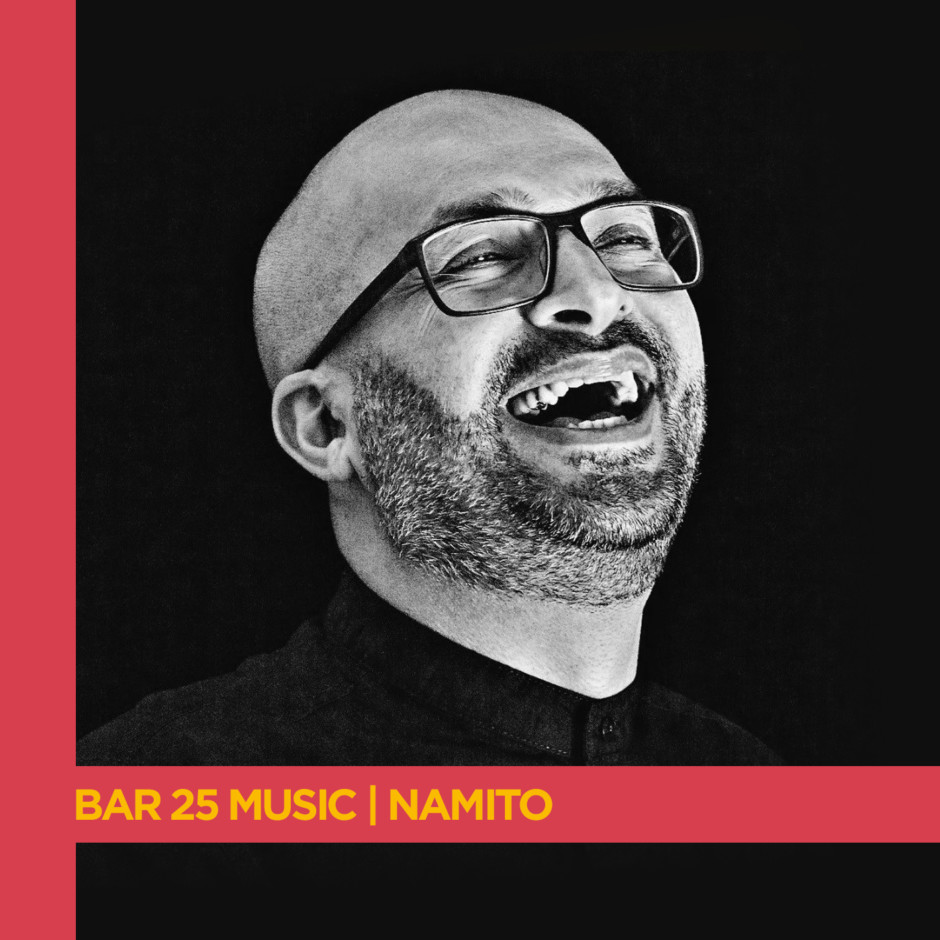 The Ubersee Music label figurehead, and artist went through a lot in his youth, witnessing his Iranian homeland torn apart by a revolution and war. Evacuated to Germany as a young teenager, he then proceeded to watch the tumultuous end to the Soviet Union unfold right before his eyes.
Namito found electronic music when fleeing his adopted family, to join the Osho cult, where he lived in a commune and learned to DJ at its on-site disco. After the Berlin Wall fell, his skills in the booth were rewarded with a residency at legendary techno institution 'Tresor'. After later scoring a string of other high profile residencies, Namtio went on to tour the world, releasing a number of full-length albums, collaborating with some of the world's best producers, whilst also notching up releases on electronic music's most elite imprints like 'Kompakt', 'Systematic Recordings' and 'Kling Klong'.
His long ascendance to relevancy was finally confirmed, when 'Letting Go', hit the number one spot on Beatport, towards the end of 2018. The lead single, a collaboration with Ruede Hagelstein, was widely regarded as one of last year's best tracks, with Joris Voorn, Guy J, Adriatique, and Bebetta, all featuring it in their charts.
Namito continues to go from strength-to-strength, with his latest deep tribal offering, paying tribute to Persian tradition, 'Stone Flower', hitting number 1 on Beatport, just two days following its release and then staying at that position for 5 weeks.
With part 2 of his autobiographical album on its way this summer, plus big releases in the pipeline on Audiofly's 'Supernature', and Behrouz's 'Do Not Sit On The Furniture' imprint, Namito's fairytale rise to the top, could be set to become a reality.
Follow Bar 25 Music