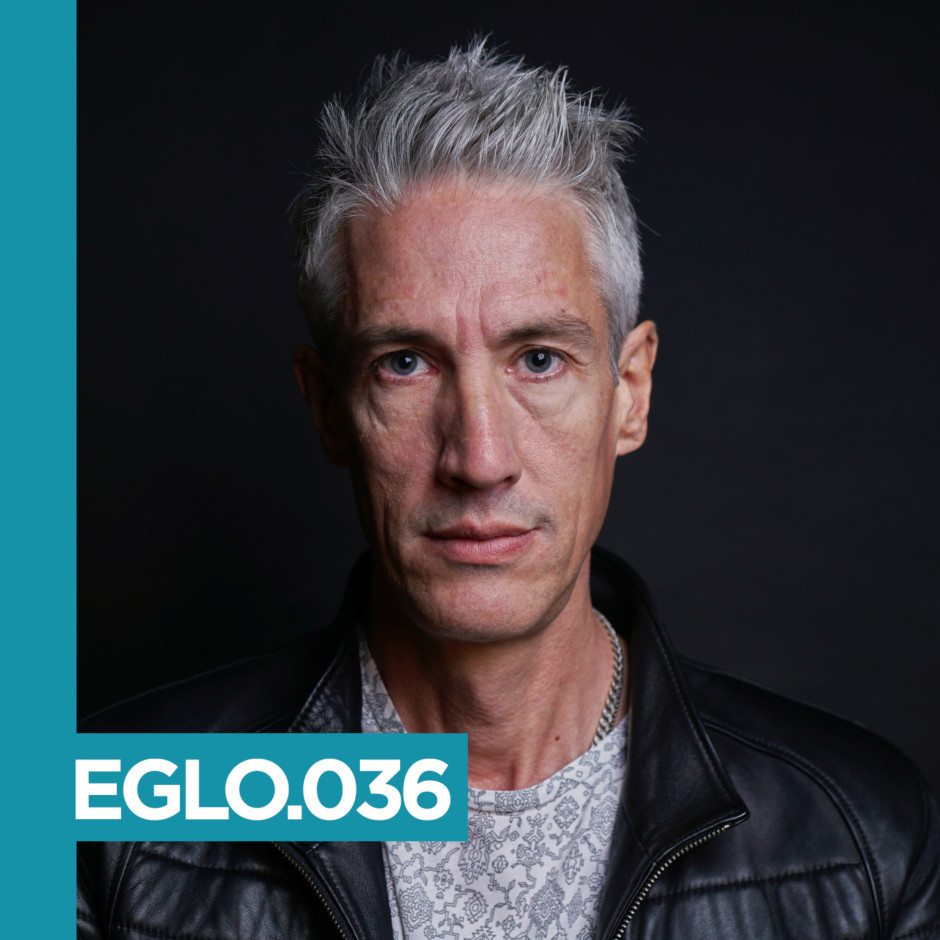 Tripswitch releases his first Chillout album 'Memento Mori' in a decade after a successful Kickstarter campaign to produce physical formats. Get your copy here.
For a veteran chillout producer to successfully navigate the creation of a parallel career path and become a sought-after producer / remixer and DJ within the Progressive House scene, is not an easy ask. But Nick Brennan a.k.a. Tripswitch has done just that – with distinction.
Tripswitch's genre-defining 'Circuit Breaker' (2005) album debut garnered glowing praise from major music press, including Anoushka Shankar in the NY Times. It's tracks featuring on numerous subsequent high-ranking compilations and led to Tripswitch licensing music for film, TV, ads and a major video game, and showcasing his inimitable brand of live performance all over the world. The 2010 launch of his first label – Section Records – then gave him the artistic control to continually push the creative envelope and build a uniquely eclectic catalogue of everything from electronica to drum 'n' bass, tech-house to dub.
It was the Tripswitch 'Vagabond' album (Iboga Records, 2016) that established a parallel career path and cemented his highly rated status as a key dance producer beyond doubt. The album rose to the top of the Beatport charts, hitting #1 in Electronica and holding at #2 in Progressive House for weeks.
Since then, a flawless resumé of releases on Bedrock, Sudbeat, The Soundgarden, Movement, Balkan Connection, Flow Vinyl, Pure Progressive and many more creatively exciting labels, has seen Tripswitch's stock grow exponentially. Chart-topping collaborative studio projects with Nick Warren and Hernán Cattaneo, along with a huge bootleg remix of London Grammar's 'Rooting For You' have helped to propel him to the upper reaches of the production cosmos.
Branching away from his original live performance forte, Tripswitch's melodic, emotionally charged DJ sets at amazing events around the world have resulted him gaining a loyal and ever-growing new global audience. His monthly 2-hour 'Harmonics' show on Frisky Radio (now in its 4th year) has been one of the most popular shows on the station since its launch.
In 2017 Nick launched his onedotsixtwo label, with its distinct forward-thinking proper progressive ethos. Impeccable curation and the remarkable smash single 'Voight Kampff' (courtesy of Tripswitch & Nick Warren) have already seen onedotsixtwo recognised as a 'Vital Label' by DJ Mag USA in 2019. With top quality releases already queued right up to early 2021, and a worldwide series of parties being planned, these are incredibly exciting times.
Never one to limit himself creatively, early 2020 will see Tripswitch release 'Memento Mori', his hugely anticipated first chillout album in 10 years. This will be preceded by 'Big Bad Blue', an album written to complement New York Times journalist Ian Urbina's 'The Outlaw Ocean' (Penguin Books) – already a bestseller, the film rights have been sold to Netflix and Leonardo di Caprio.
01. Tripswitch – Petrichor – Section Records
02. Borealis – Nightfall (Ben Lukas Boysen Remix) – Origami Sound
03. Deru – I Would Like – Mush
04. Brian Eno, Roger Eno, Daniel Lanois – An Ending (Ascent) – Virgin
05. Alucidnation – All At Sea – lucidrecordings
06. I Awake feat. Planet Boelex – Underdoze – Cosmic Chill Yellow
07. Crisis Actor – Tor (Tripswitch Remix) – Ant-Zen
08. Tripswitch – Stereogram – Section Records
09. Tripswitch – Kauri (Album Version)- Section Records
10. This Mortal Coil – Song To The Siren – 4AD
11. Tom Middleton – WYV AUW CHU (Ambient Mix) – Anjuna Deep
12. Tripswitch – Lyra – Interchill Records
13. Tripswitch – Final Piece Of The Jigsaw – Section Records
14. Tor.Ma In Dub – Body Walking, Mind Flying (Tripswitch Remix) – Section Records
15. Altrice – Veedei – Origami Sound
16. Hecq – relay – Hymen Records
17. The Gnome – Easing Back The Cover Of Darkness – Self Release
18. Orbital – Belfast – ffrr
19. The Egg & Tripswitch – Now Is Forever – Unreleased
20. Cocteau Twins – Donimo – 4AD
21. Tripswitch – Penumbra – Section Records
22. The Gnome – Calm (feat. Displacer) – Self Release
23. Monlope – Midnight Cowboy – Beatservice
24. Global Communication – 4:14 – Dedicated
25. Tripswitch – The Box – Section Records
26. Tripswitch – Unburden – Section Records
27. Swans – I Remember Who You Are – MCA
28. LFO – Shove Piggy Shove – Warp
29. Burial – Come Down To Me – Hyperdub
30. Tripswitch – Cartwheel (Mirror System Remix) – Section Records
31. William Orbit – Lost In Blue – N-GRAM Recordings
32. Lustral – Everytime (Way Out West Sunrise Remix) – Hooj Choons
33. Audioglider & Xspance – Spherical – Section Records
34. Rebekah Del Rio – No Stars – Rhino Records
35. Tripswitch & Nick Warren – Last Waltz In Weirdsville – Section Records
36. Luke Chable – Melburn (Am Bee En Tea Mix) – Bedrock Breaks
37. A Man Called Adam – Easter Song – Other